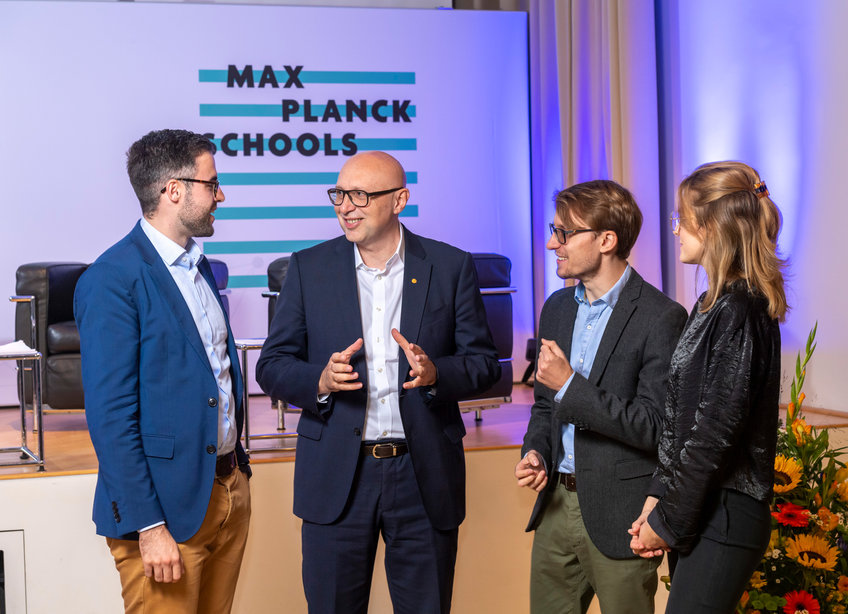 OUR MISSION
Refocusing Scientific Excellence
The Max Planck Schools aim at having the best PhD candidates in the world
and the best scientists in Germany to contribute to a worthwhile future.
In Germany, the best researchers in a specific field are often working at different universities and non-university research organizations spread throughout the country. The Max Planck Schools serve as hubs gathering this distributed knowledge. Here, the brightest minds in their respective fields have come together from within the scientific community to interconnect in faculties.
The Max Planck Schools believe in creating an environment where students, faculty, and staff may live and work productively together, making use of the rich resources of the Max Planck Schools and their diverse network of partners, in the individual and collective pursuit of academic excellence and personal development.
The best Fellows and students have been selected to accomplish ambitious goals:
To personally contribute to the Max Planck Schools both within and beyond research to create a unique and empowering environment for the entire Schools' community in a spirit of mutual respect, trust, and responsibility;

To provide and receive a broad and deep training through exceptional dedication and commitment to the program;

To risk more than others, leverage one's excellence, and build on the training performed under continuously optimized research conditions with regard to supervision, labs, and IT support.
The Fellows are expected to venture into new territory and to develop new ways to train students while guiding them through demanding research projects and thereby shaping a generation of future scientific leaders.
The students will learn and adopt the skills, knowledge, and resilience necessary to master extraordinary challenges in their future roles to make a true difference to society. Our selected PhD candidates benefit from these unique networks through close personal exchange and scientific mentoring by the renowned faculties while pursuing their doctoral degrees. Studying and working in small groups with early access to world-class infrastructures, the most talented and ambitious Bachelor and Master graduates are collaborating with leading experts in their disciplines – all driven by their passion for science.
Learn more about the individual programs