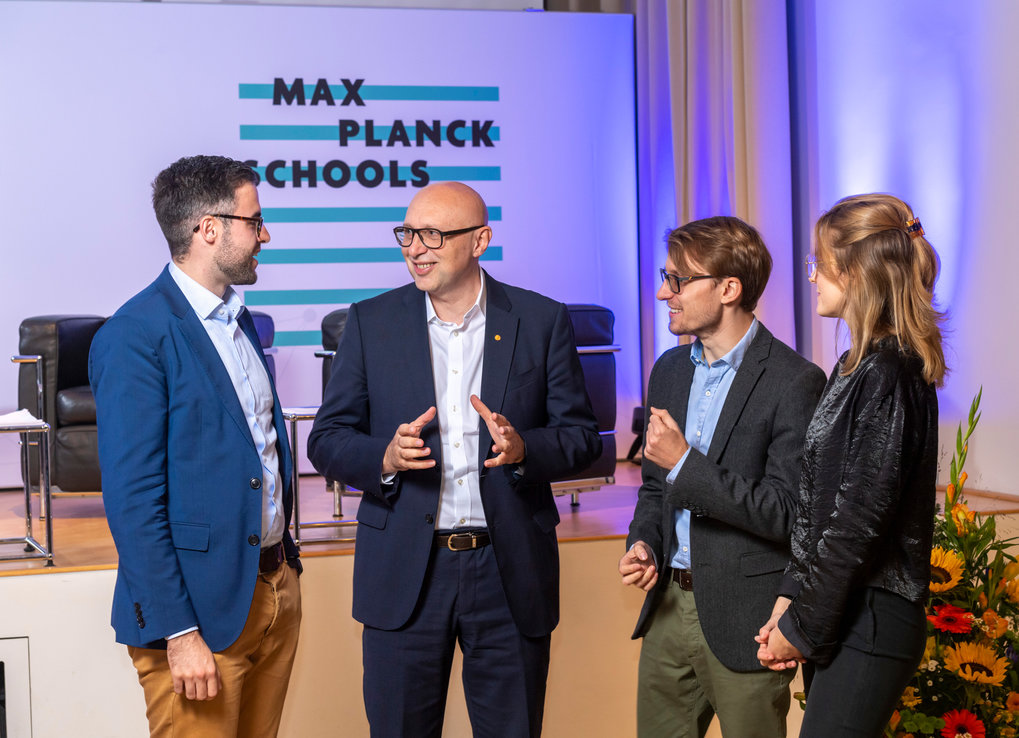 Our Mission
In Germany, the best researchers in a specific field are often working at different universities and non-university research institutions spread throughout the country. The Max Planck Schools serve as hubs gathering this distributed knowledge. Here, the brightest minds in their fields have come together from within the scientific community to interconnect in faculties.
Our selected PhD candidates benefit from these networks through close personal exchange and scientific mentoring by the renowned faculties while pursuing their doctoral degrees. Studying and working in small groups with access to excellent research infrastructures, the most ambitious Bachelor and Master graduates are working with leading experts in their disciplines – all driven by their passion for science.
Picture on top of page: Meeting of Max Planck Schools students with Nobel Prize winner Stefan Hell at Kick-off-symposium of the Max Planck Schools in September 2019. Stefan Hell is Fellow of the Max Planck Schools of Matter to Life and Photonics.
© Peter Himsel.